Project Description
The vision of COCOP project is that complex process-industry plants are optimally run by operators with the guidance of a coordinating, real-time optimisation system.The project objective is to enable plant-wide monitoring and control by using the model-based, predictive, coordinating optimisation concept in integration with plant's automation systems. The project involves in its consortium two universities, three research organisations, the leading copper-plant technology provider, steel and special chemicals companies and for SMEs providing automation solutions.
IDENER contributions
System requirements specification: IDENER coordinate the WP2 "Requirements". A system requirement specifications document will be written including scenarios and use cases, and communication protocols for the developed system and integrative platform. 
Modelling:

IDENER is leader of model specifications for case processes task. In this task unit operations/subprocess (including economic and/or environmental) needed to make up the plant-wide model in each case will be defined. Model specifications will investigate how to tackle different time scales/problems.

Optimization and implementation: 

IDENER participates in sub problems optimization, coordinating optimization and runtime system implementation.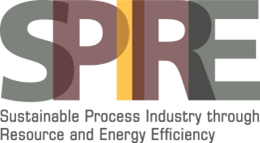 This project has received funding from the European Union's Horizon 2020 Research and Innovation program under Grant Agreement n° 723661
Project Details
Date 13 December, 2016
Tags Control Engineering, Energy, Environment, Expertise area, Funding type, Industrial technologies, Modeling and Simulation, Multidisciplinary Design Optimization, Public - EU FP7 / H2020, Public - H2020, Research area, Software Engineering
Programme H2020-SPIRE-2016
Call ID H2020-IND-CE-2016-17
Partners TTY-SAATIO, 2-control ApS, DSMChemTech, GERDAU, IDENER, MSI, OPTIMATION, Outotec, Tecnalia, TUDO, BFI, VTT
Project cost 5.898.913,75 €
Start date October 2016
End date September 2020
Launch Project