Project Description
The CROCODILE project will showcase innovative metallurgical systems based on advanced pyro-, hydro-, bio-, iono- and electrometallurgy technologies for the recovery of cobalt and the production of cobalt metal and upstream products from a wide variety of secondary and primary European resources. CROCODILE will demonstrate the synergetic approaches and the integration of the innovative metallurgical systems within existing recovery processes of cobalt from primary and secondary sources at different locations in Europe, to enhance their efficiency, improve their economic and environmental values, and will provide a zero-waste strategy for important waste streams rich in cobalt such as batteries and catalysts.
IDENER contributions
IDENER will lead WP5 related to the construction of the commercial system and will also generate all documentation related to the engineering of the mobile pilot plant.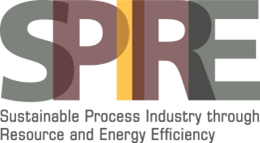 This project has received funding from the European Union's Horizon 2020 Research and Innovation program under Grant Agreement n° 776473
Project Details
Date 4 June, 2018
Tags Control Engineering, Engineering & Construction, Environment, Industrial technologies, Other, Public - EU FP7 / H2020, Public - H2020, Raw Materials
Programme H2020
Call ID H2020-SC5-2016-2017-Two Stage
Partners Fundación Tecnalia Research & Innovation, Freeport Cobalt Oy, Glencore Nikkelverks as, Stena Recycling International AB, Eco Recycling Societa a Responsabilita Limitata, Geniki Metalleutiki Kai Metallourgiki Anonimi Etairia, Relight SRL, Lomartov SL, Kopacek KEG, Akkuser Oy, Accurec-Recycling GmbH, Saubermacher Dienstleistungs AS, Societe Nouvelle D'affinage Des Metaux, Comet tratements SA, Monolithos Katalites Ke anakiklosi etaireia periorisments evthinis, Tecnalia Ventures, PNO Innovation, IDENER, Env-Aqua Solutions LTd, Katholieke Universiteit Leuven, Sintef AS, Natural History Museum, Bangor University, Bureau de recherches geologiques et minieres
Project cost 11625289,01
Start date 1st June 2018
End date 30th May 2022
Launch Project