Project Description
The FUDIPO project will implement and validate up to TRL 6 an optimization system on all levels in a factory integrating the different control levels from the separate production units to mill level or even corporation level. To that aim, physical models of equipment will be combined with blocks containing functions such as diagnostics, model based control, etc. These will be possible to drag-and-drop from a library when configuring a new automation system for the process system. This system will be implemented in five study cases: an oil refining plant, pulp and paper industry, large and micro heat and power plants and biological waste-water treatment plant, all of them partners of the consortium. The advantages of this system is the energy and resource savings, lowering costs and strengthening the EU competitiveness.
IDENER contributions
 Bussines plan: IDENER will develop a business plan including a value chain and market analysis, SWOT analysis, replication plan, business modelling, potential future capital requirements and commercialisation roadmap.  
Model Predictive Control (MPC) Development:

IDENER will integrate the models resulting from previous work in FUDIPO in a MPC environment  using Matlab. Thus, the MPC framework describing the general development and particularized for each of the case studies will be reported.  

Dissemination: 

IDENER is leader of dissemination work package, which objective is to maximise the impact of FUDIPO results within its lifespan and maximise the impact of the developed technology. To that aim, IDENER will develop all the FUDIPO dissemination material.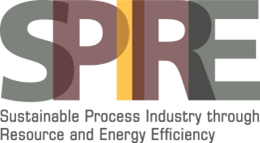 This project has received funding from the European Union's Horizon 2020 Research and Innovation program under Grant Agreement n° 723523
Project Details
Date 13 December, 2016
Tags Control Engineering, Energy, Environment, ICTs, Industrial technologies, Modeling and Simulation, Multidisciplinary Design Optimization, Other, Public - EU FP7 / H2020, Public - H2020, Software Engineering
Programme EU Horizon 2020 SPIRE-2
Call ID H2020-IND-CE-2016-17
Partners Mälarenergi, SICS, ABB, Billerud-Korsnäs, Bestwood, Tüpraş, Tieto, Fraunhofer institute, IDENER, MTT
Project cost 5.740.676 €
Start date October 2016
End date September 2020
Launch Project