Project Description
With an estimated volume of 600 Mtonne/yr and a historic stockpile of 28,000 Mtonne, sulphidic mining waste from the production of Cu, Pb, Zn and Ni, represents the largest volume of extractive waste in Europe. When poorly managed, these "tailings" may cause major environmental problems such as acid mine drainage. In 2016 EIP Raw Materials launched a "call to arms" to transform the "extractive-waste problem" into a "resource-recovery opportunity", as "tailings" still contain valuable & critical metals. Using a "4 PILOTS – 2 case-studies" concept NEMO develops, demonstrates and exploits, therefore, new ways to valorise sulphidic tailings. The 2 cases are the Sotkamo Ni-Cu-Zn-REE/Sc mine in Finland and the Las Cruces Cu-mine in Spain; the 4 PILOTS are located at key points in the near-zero-waste flowsheet, encompassing the recovery of valuable & critical metals, the safe concentration of hazardous elements, the removal of sulphur as sulphate salts, while using the residual mineral fraction in cement, concrete and construction products. NEMO has established an interdisciplinary consortium, including 8 industrial partners (2 mining, 4 engineering, 1 machine manufacturing & 1 construction material company), 4 research institutes, 2 universities and 1 civil society group. NEMO's near-zero-waste technology will provide the EU with both direct and long-term, indirect advantages. The former range from new resources (e.g. base metals: Cu, Zn, Ni, Pb; critical metals: Sc, Nd, Y, Sb; SCM and aggregates etc.), CO2 savings from metal recovery and the replacement of Ordinary Portland Cement), new job creation (> 150 FTEs), new revenues (> 200 M€/yr) while the latter represents the multiplication of the former benefits (cf. 28,000 Mtonne of these tailings), while eradicating acid-mine drainage and other environmental issues, and ensuring an enhanced dialogue (framework) between industry and civil society, to obtain and maintain the License to Operate mines in EU.
IDENER main contributions
– IDENER will be in charge of the industrial pilot plants engineering within WP1, WP2 and WP3.
– IDENER will also lead WP5 developing engineering of a complete virtual plant and robust control system for the process. Besides.
– IDENER will integrate NEMO concept within METGROW+ toolbox in WP7.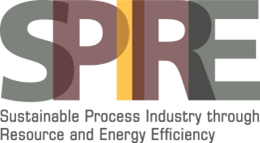 This project has received funding from the European Union's Horizon 2020 Research and Innovation program under Grant Agreement n° 776846
Project Details
Date 4 June, 2018
Tags Chemical Engineering, Control Engineering, Engineering & Construction, Environment, Industrial technologies, Modeling and Simulation, Other, Public - EU FP7 / H2020, Public - H2020, Raw Materials, Research area
Programme H2020
Call ID H2020-SC5-2016-2017/H2020-SC5-2017-TwoStage
Partners VTT, VITO, IDENER, KU Leuven, Terrafame Group, Thyssen Krupp, Resource Full, BRGM, Skyscape, Jacobs, Cobre las Cruces, IMNR, CATAPA, Exeter University, DMT
Project cost 12407294.63
Start date 1st May 2018
End date 30th April 2022
Launch Project