Project Description
The REE4EU project will develop, validate and demonstrate in 2 industrially relevant Pilots an innovative Rare Earth Alloys (REA) production route from permanent magnets PM and Ni metal hydride (NiMH) Battery waste. The targeted integrated solution is based on recently developed lab-proven technologies for direct high temperature electrolysis of REA production. It will be combined in the pilots with an innovative and proven Ionic Liquid Extraction or tailored hydrometallurgical pre-treatment to demonstrate dramatic improvements in cost and environmental performance compared to state of the art technologies.
The project involves in its consortium the full value chain including (SME and large) RE metal producers, PM manufacturer, SME process engineering companies and LCA experts, large electronics and battery recycling companies, SME technology transfer, innovation specialists as well as chemical and end-user associations. Together with 4 top research institutes on high temperature electrolysis, ionic liquids and RE recycling the REE4EU consortium will prove technical and economic viability on in-process PM waste (swarf), as well as end-of-life (EoL) PM and NiMH battery waste, develop urgently required market data on EoL RE availability and a triple value-chain business case for a new European Rare Earth Alloys (REA) production sector from secondary raw material.
IDENER contributions
 REE recovery from Permanent Magnets Swarf using Ionic liquids: Development of a REE recycling route from swarf using Task Specific Ionic Liquids. Design of experiments is applied in order to identify the operational factors that affect process performance and to optimise REE recovery yield at lab scale.  
REE recyling process optimisation through MDO:
Multidisciplinary Design optimisation will be carried out for the different recycling routes envisaged in the project (ionic liquid extraction, hydrometallurgy, high temperature electrolysis) in order to produce the blueprint of the optimised design. Main activities will be process model modelling, definition of target function, process optimisation and production of conceptual design and basic engineering documents.
Replication plan:
IDENER will tailor MDO results for the different sources and pilots of the project. In addition, IDENER will develop a replication strategy based on the REE4EU pilot results and business plan. Further value chains will be identified (e.g. primary BAT production, mining tailings) where the REE4EU technologies could be used, either by integrating them into the production process or value chain, or by using the REE containing waste materials as a "feedstock" for a potentially new RE Alloy production plant.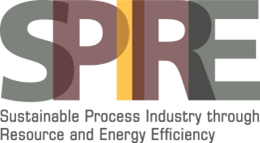 This project has received funding from the European Union's Horizon 2020 Research and Innovation program under Grant Agreement n° 680507
Project Details
Date 16 March, 2016
Tags Environment, Multidisciplinary Design Optimization, Public - EU FP7 / H2020
Programme H2020-SPIRE-2014-2015
Call ID H2020- SPIRE7-2015
Partners SINTEF, TECNALIA, LESS COMMON METALS LIMITED, VACUUMSCHMELZE GMBH & CO KG, ELKEM AS, A3I SARL INOVERTIS, COMMISSARIAT A L ENERGIE ATOMIQUE ET AUX ENERGIES ALTERNATIVES – CEA, SOCIETE NOUVELLE D'AFFINAGE DES METAUX-SNAM, STENA RECYCLING INTERNATIONAL AB, ASSOCIATION EUROPEENNE DES VEHICULES ELECTRIQUES A BATTERIES, HYBRIDES ET A PILE A COMBUSTIBLE – AVERE, PNO INNOVATION, CONSEIL EUROPÉEN DE L'INDUSTRIE CHIMIQUE – CEFIC, UNIVERSITE PAUL SABATIER TOULOUSE III
Project cost 9.063.772,50 €
Start date October 2015
End date September 2019
Launch Project